We are glad to announce you that we will release, on May 3rd  a split album between TIME LURKER and CEPHEIDE:
Some of the most tortuous dreams turn out to be inexplicably consistent. In these you're not sure if you went willingly or if you just let yourself sink. Dreams whose distant and blurred shiftings can nevertheless touch what's intimate, what's the closest to you. Thanks to Time Lurker and Cepheide we're having one of these, both fantasy and nightmare, with this split album. The night begins with the two cycles of the one-man band from Strasbourg (France), some feeling of limitless and endless vertigo preceding an unchained and unstoppable horde. The last cycle falls to their Parisian fellows in a darkness as quiet as ink curls spreading in water. Seemingly. Before turning into devastating groundswells.
Born in 2014, TIME LURKER is an atmospheric Black Metal one-man band from Strasbourg, France. This project, led by Mick, is influenced by Altar Of Plagues, Weakling, Yellow eyes, Krallice or Leviathan.
TIME LURKER's concept is based on a long and introspective journey facing the Human nature, leading us to confronte our demons shaped by our doubts and fears.
Line-up:Mick: all instruments, Vocals // Thibo : Vocals
Discography:EP 1 – 2/11/16 – Tape // Time Lurker – 02/06/17 – Vinyle, Digipack, Tape
Cepheide was formed in Paris during autumn 2013 as an atmospheric black metal project, willing to create abrasive yet passionate and emotional music. Coming from different musical horizons, the members of the band are aiming to mix their diverse influences and shape the result into their own sound.
Line-up:Gaetan : Vocals,Guitars,Drums  // François: Guitars,Bass
Discography:De Silence et de Suie – 01/07/2014 – Digipack,Tape // Respire – 14/07/2015 – Vinyle,Digipack,Tape // Saudade – 04/10/2017 – Digipack,Tape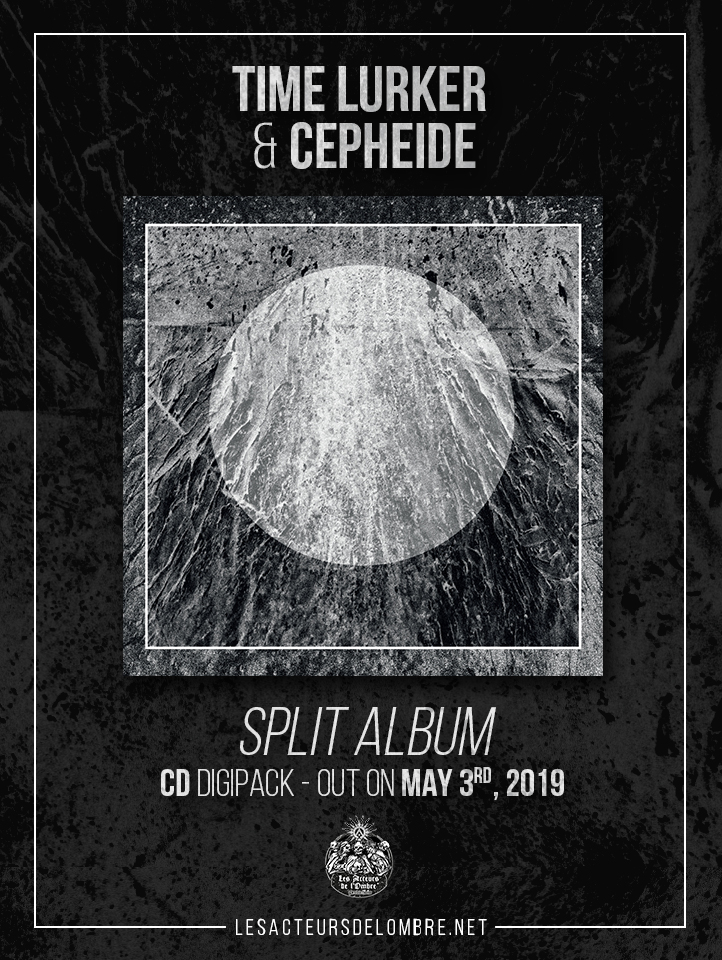 Artwork:Juif Gaetan :https://www.juifgaetan.com/  www.instagram.com/gaetanjuif/