LES ACTEURS DE L'OMBRE PRODUCTIONS is an association bringing passionate people together, all volunteers. Our vocation ? Presenting bands we love, usually coming from nowhere !
Mostly focus on French artists, but not only : we go along with the bands in their artistic development. The Label is a promotion tool, but also a music distributor for bands from the New generation of Black Metal (post, atmospheric and avant-gardiste) ; either on vinyl record, CD or tape. We love offering objects of great quality by working with talented designers and other Limited Box Set composed of handmade and original goodies.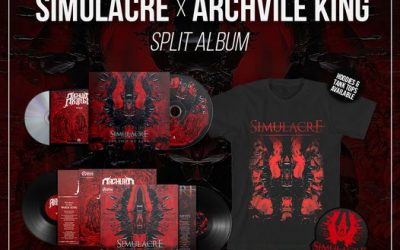 Ecoutez dès maintenant le split album de Simulacre & Archvile King : https://fanlink.to/g292 Vous pouvez commander l'album ainsi que du merch ici : https://lesacteursdelombre.net/product.../bands/simulacre/ Vous pouvez également l'acheter en version numérique :...
No shows booked at the moment.