Crépuscule d'Hiver – Crowdfounding
---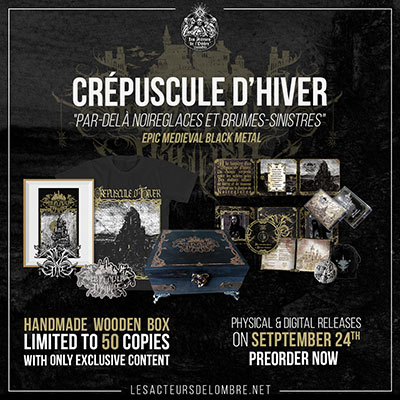 The Nantes-based label Les Acteurs de l'Ombre Production, specialized in promoting and distributing the work of black metal artists (and derivatives), offers all lovers of this musical genre the opportunity to support the release of Crépuscule d'Hiver's debut album, a one-man-band who will be joining the organization's unholy troops as of September 2020.
For that purpose, we urge you, extreme music lovers, to put your hands, eyes and ears on all things related to this release.
And more specifically on a stunning handmade wooden box with exclusive and limited content, involving the participation of many talented French craftsmen and artists who put their heart and soul into bestowing authenticity and depth to this project.
Only 50 copies of the Box will be produced.