NUMEN's new album "Iluntasuna besarkatu nuen betiko" is out now!
Basque Country has always been at the very core of Numen's music, an anchoring point that has been shaping its robust and singular black metal. With "Iluntasuna Besarkatu nuen Betiko", the band leads us once more away from our temporality and linguistic habits. What was just a listening session transforms into one harsh and impressive journey accross remote lands where we are merely tolerated by ancestral forces. A new opus fully in tune with Numen's extremly strong and uncompromising spirit.
Line-up:
Aritz: vocals
Jabo: guitar
Xabi: guitar
Lander: bass
Eol: keyboards, screams
Eihar: drums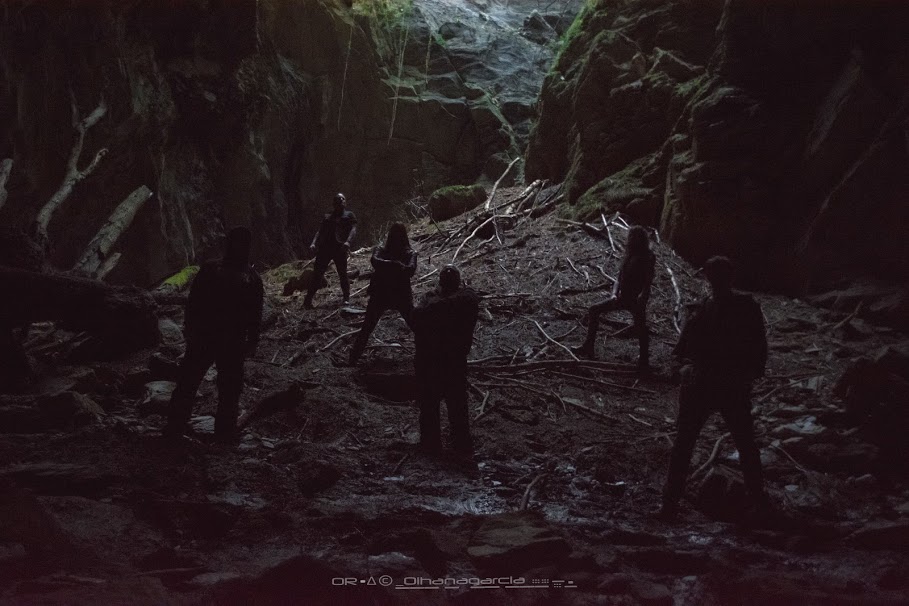 Narration on "Itzaltzuko bardoari" by Beñat. Flute and acoustic guitar on "Itzaltzuko bardoari" by Lander.
Drums recorded by Walter Tuzzeo at Legarre Studios in 2016
Guitars and keyboards recorded by Numen in 2017
Bass and vocals recorded by Tristan Iñiguez at Aurym Studios in 2017
"Itzaltzuko bardoari" recorded by Walter Tuzzeo at Legarre Studios in 2017
Engineered, mixed and mastered by Ekaitz Garmendia at Black Storm Studios in 2018
All music written, arranged and performed by Numen
Logo by Master Magin
Artwork by Aghy Purakusuma
Concept and layout by Numen
Band Photo by Oihana Garcia