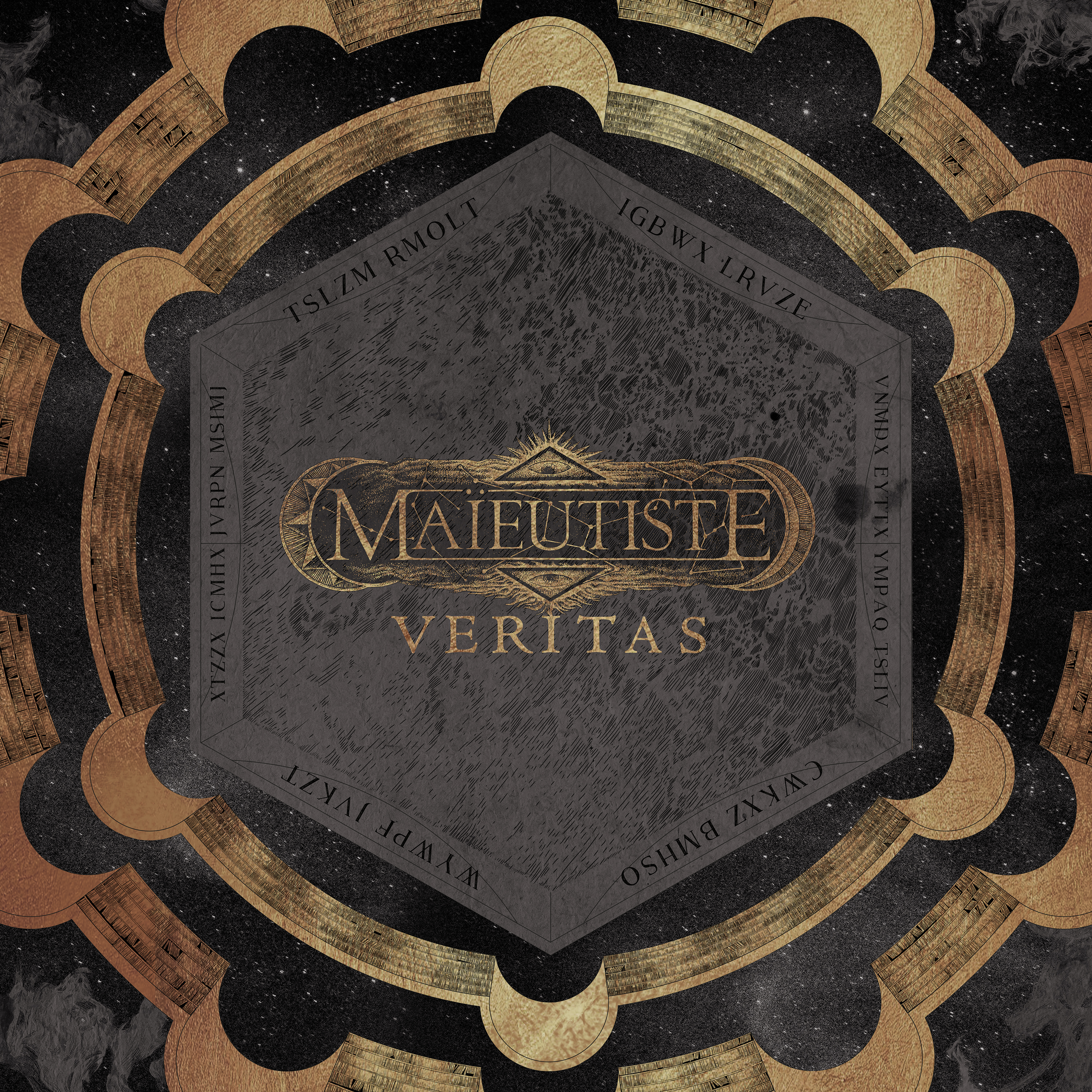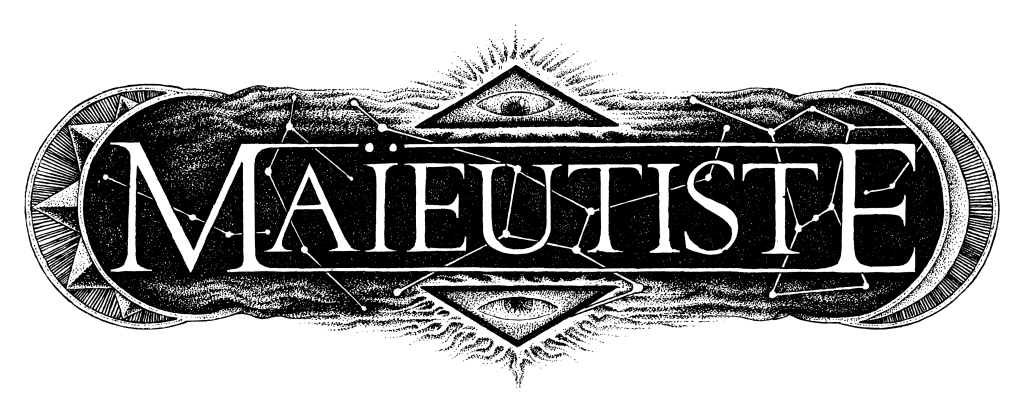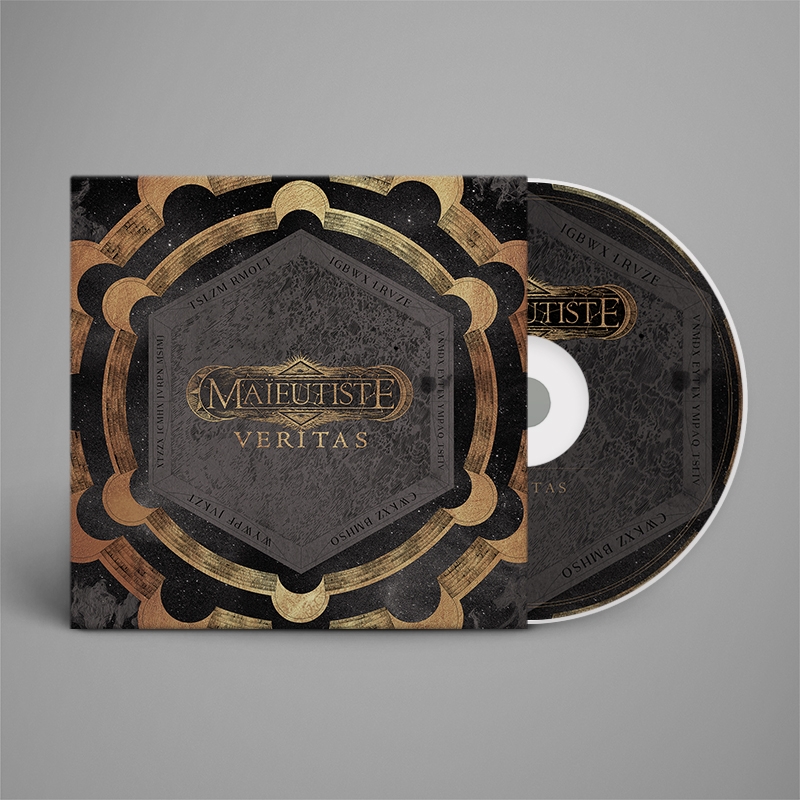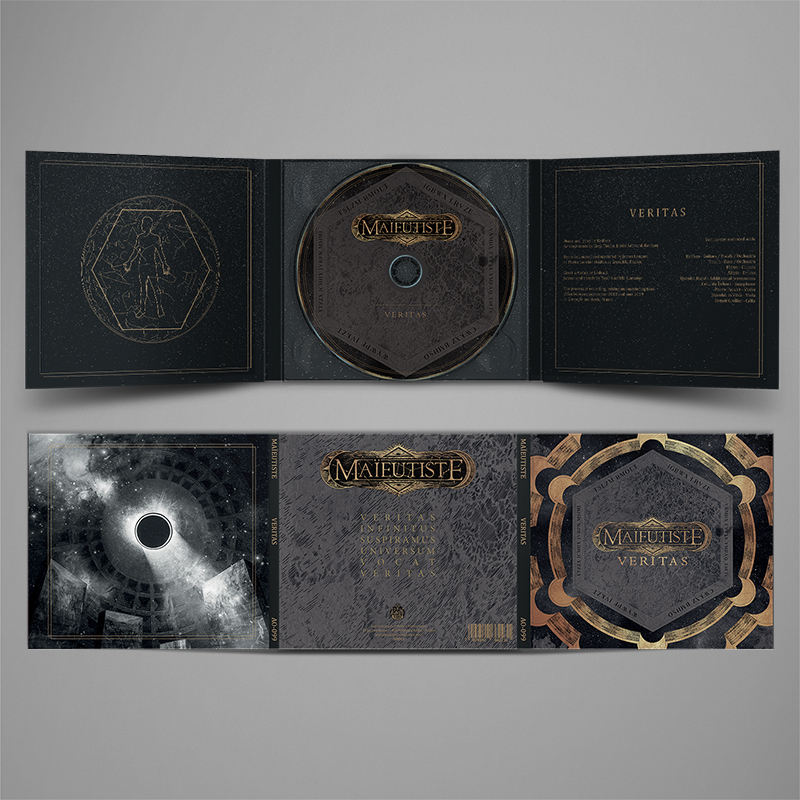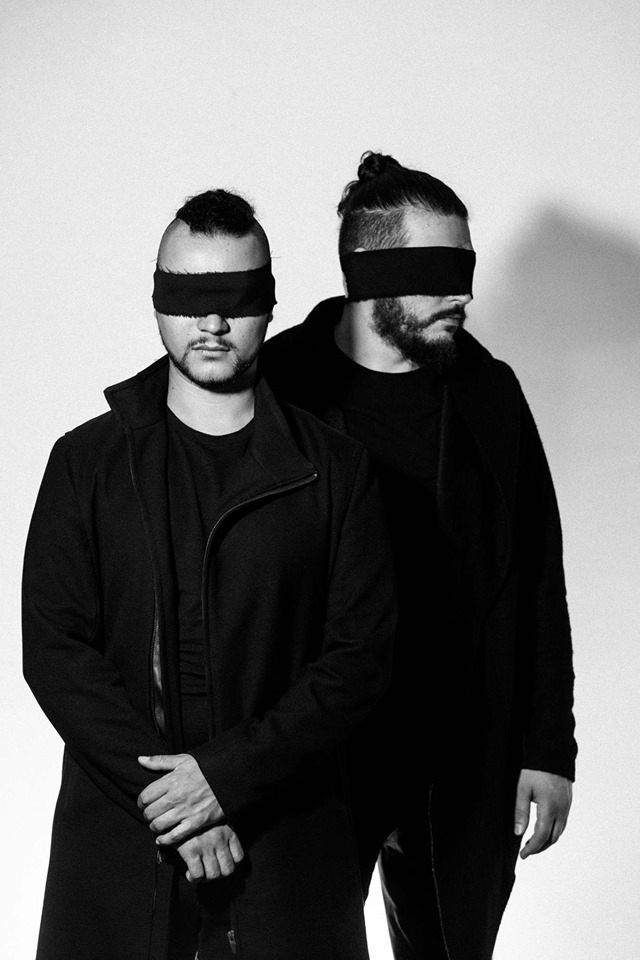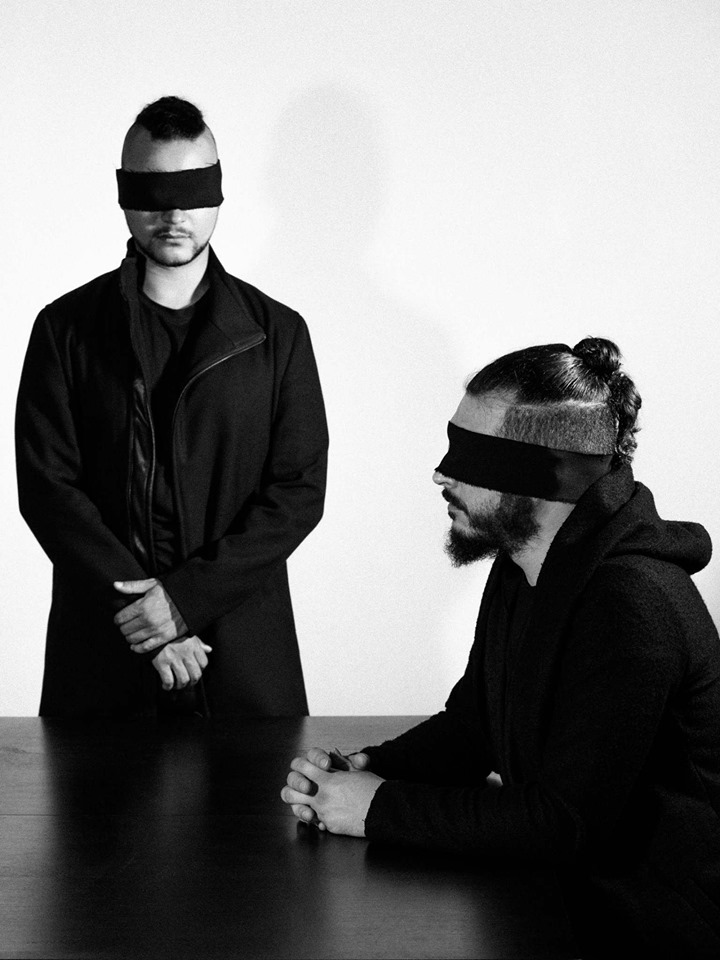 RELEASE DATE: 4 OCTOBER 2019
ARTIST: MAIEUTISTE
TITLE: VERITAS
STYL: Avant-garde/Progressive Black Metal
ORIGIN: FRANCE
DURATION: 53:50
LABEL: Les Acteurs de L'Ombre Productions
NETWORK DISTRIBUTOR : Season of Mist / Plastic Head
DIGITAL DISTRIBUTOR : The Orchard
DOWNLOAD Presskit/MP3: AT THE BOTTOM OF THE PAGE
Format
Catalog Ref.
Barcode
---
CD digipack
AO-99
7004542662231
1- Veritas I
2- Infinitus
3- Spiramus
4- Universum
5- Vocat
6- Veritas II
Musique ancrée dans le Black Metal, traversée par des sonorités progressives, acoustiques ou orchestrales, Maïeutiste parcourt des concepts littéraires et philosophiques.
Formation rhône-alpine fondée en 2006 sous l'impulsion d'Eheuje et de Keithan. Ce noyau s'entoure d'un riche travail collectif qui lui permet d'évoluer depuis treize ans. Les collaborations sont à la fois l'occasion d'incorporer l'univers d'invités récurrents, comme Celui-du-dehors, J ou encore Grey, mais aussi d'explorer des styles radicalement différents le temps d'un morceau, comme dans Suspiramus ou Absolution. Le groupe est désormais conduit par Keithan et Tmdjn.
Tirant son nom de l'art d'accoucher les esprits, Maïeutiste explore les dimensions des vérités enfouies, cherchant à tirer la lumière de l'ombre en gestes poétiques. Si les racines de ce projet sont profondément ancrées dans le black metal, celui-ci s'étend vers le doom, le jazz, en offrant des détours par l'ambient et le folk rock.
Ce nouvel album aborde, par des intentions poétiques, le savoir interdit et la nature du concept de vérité, révélant une esthétique baroque, le tout formant la promesse d'un nouveau voyage dans les limbes de l'esprit.
With its music deeply rooted in black metal, tinted with progressive, acoustic or orchestral sounds, Maïeutiste wanders through literary and philosophical concepts.
Maïeutiste was created in the Rhône-Alpes region (France) in 2006 at the instigation of Eheuje and Keithan. Its core has always been fed by a rich collective work, which has been turning it into a constant work in progress throughout these past thirteen years. These collaborations are both the occasion of integrating regular guests' universes – such as Celui-du-dehors', J's or even Grey's – and of discovering new and completely different styles on some individual tracks – as in Suspiramus or Absolution. The band is now led by Keithan and Tmdjn.
Named after the art of giving birth to spirits, Maïeutiste explores the dimensions of buried truths, seeking to draw light from the shadows in poetic gestures. If this project is deeply rooted in black metal, it extends towards doom and jazz, making also some detours by ambient music and folk rock.
Its first album released in 2015 invited us to a journey into the cosmos of the being, a Faustian adventure around the innate.
Through poetic intentions, this new album deals with forbidden knowledge and the nature of the concept of truth, revealing a baroque aesthetic. All of this offering a new journey into the limbo of the mind.
Keithan Guitars: Vocals – Songwriting
Tmdjn: Bass
Produced by Plastic Lobster Studios
Artwork by Lodrach
Logo by Alexander L. Brown | BNB Illustration & Design
"Veritas" CD digipack – 2019
"Maïeutiste" CD digiback, tape, boxset digipack – 2015 ; double LP gatefold – 2018
"Socratic Black Metal" (demo) tape – 2007