We are glad to announce that we have reissued Darkenhöld's third album "Castellum "with a new artwork and 3 bonus tracks.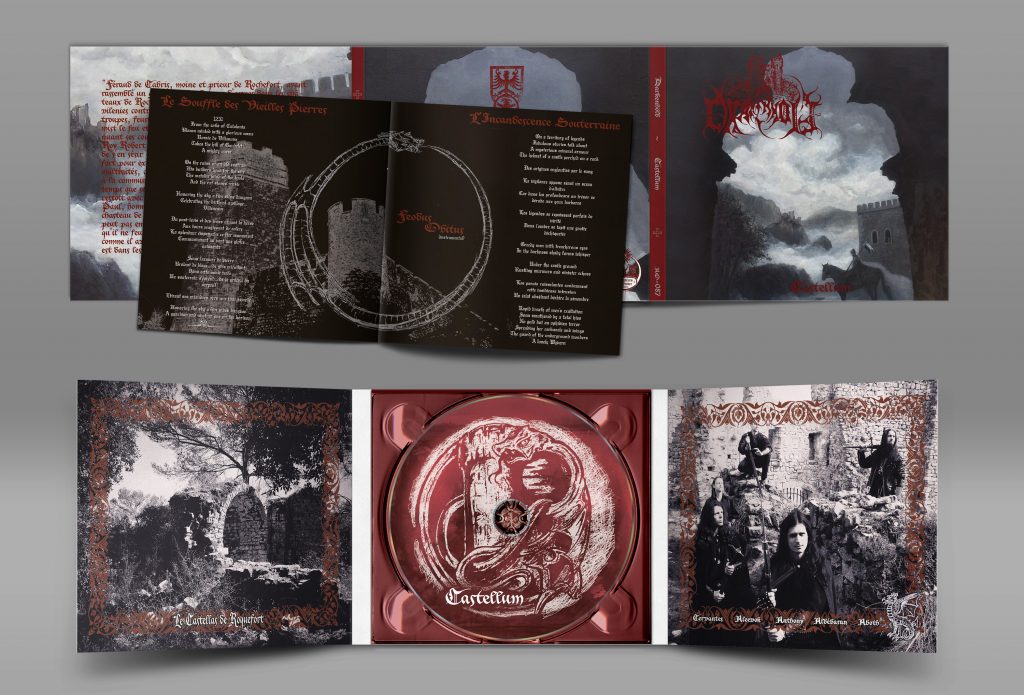 In 2008, Aldébaran (ex. ARTEFACT) and Cervantes joined their forces to create DARKENHÖLD with the aim to play authentic Medieval Black Metal. After two split-CDs and an appearance in a tribute to Emperor (2009), DARKENHÖLD released its first album A Passage To The Towers. The band goes then away to defend its music in public and participate again on new tribute, this time in honour of Enslaved, before beginning the writing process of the second opus. With Echoes To The Stone Keeper", the band develops its universe, evocative power and sound signature: a melodic Black Metal made of foggy landscapes, ruins and mysterious medieval majesty.
To conceive Castellum the band plunged into ancient times where legendary castles and fortresses were raised proudly to impose their magnificience. This third album gives a new life to the old stones that are full of history through a personal and imaginative work. More than a tribute, this majestic Black-Metal is a true invitation to a journey in these authentic places where myths and legends live on.
LINE-UP : Aldébaran (Guitars, bass, keyboards, choirs) | Cervantes (Vocals) | Aboth (Drums) | Aleevok (Bass Live) | Anthony (Guitar Live)
---