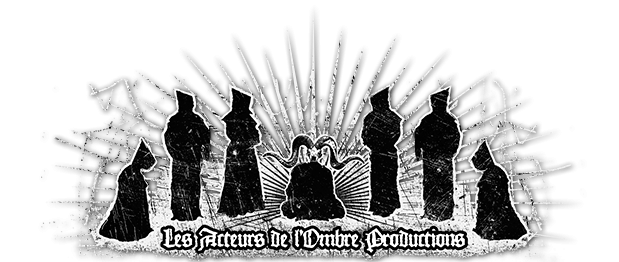 LADLO FEST – 20th year anniversary
Some of you may have attended the first edition of the LADLO Fest or the LADLO IN PARIS festival. This new edition will be the opportunity to gather once again and spend memorable moments.
It celebrates the 20th anniversary of the association Les Acteurs de L'Ombre – 20 years of passion, 20 years of surprises, 20 years of devotion, 20 years of work and pleasure, 20 years of memories, 20 years of stress, 20 years of hardships, 20 years of encounters, 20 years of collaborations, 20 years of friendships, 20 years of discoveries, 20 years of watch, 20 years of adrenaline, 20 years of excitement, more than 120 concerts and festivals, and over 100 bands on stage.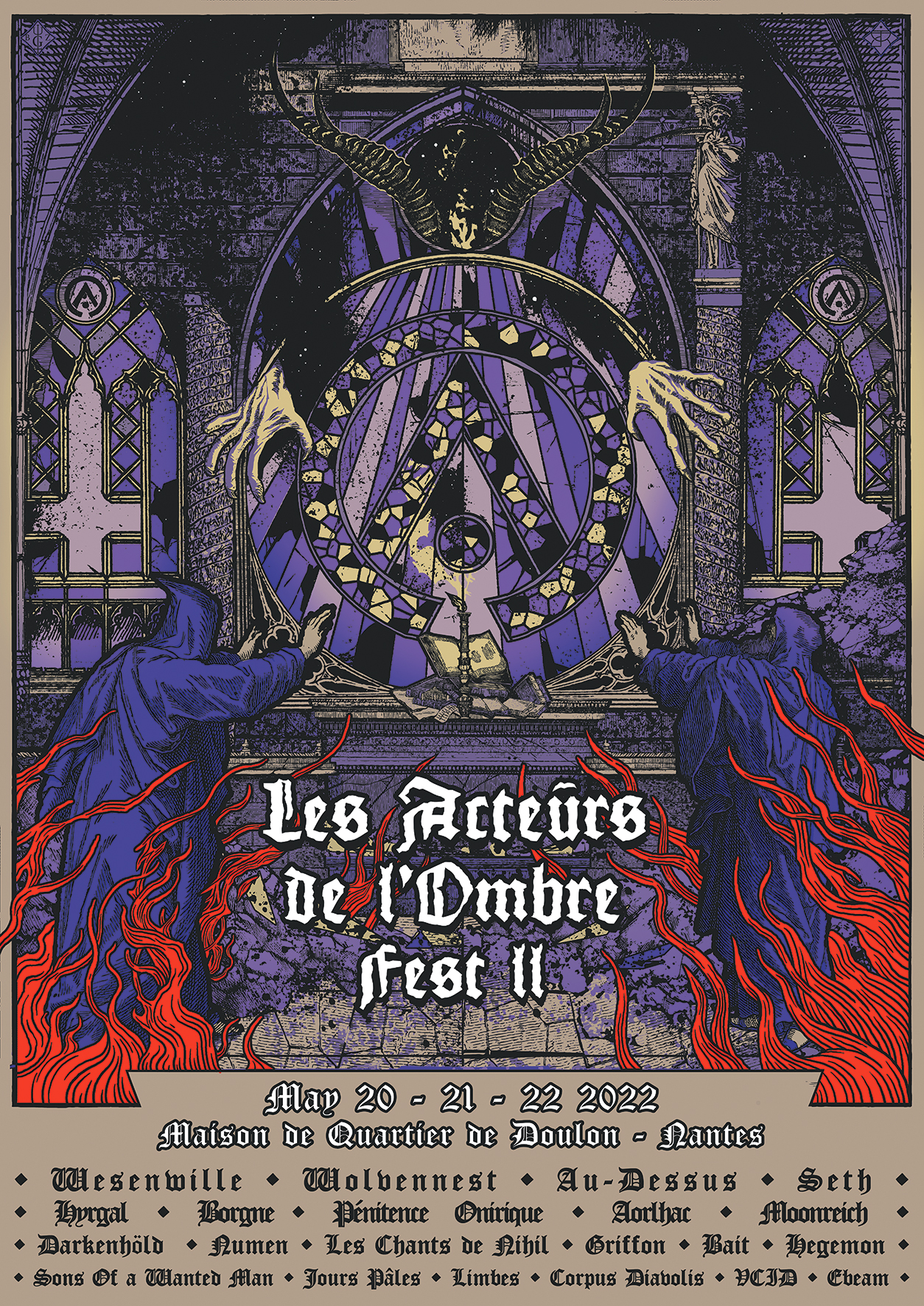 LADLO FEST – 20th year anniversary

---
20, 21, 22 Mai 2022
Maison de quartier de Doulon – Nantes
With Blast'n'Beer, TYRANT BREWERY, Brasserie Osseus, Couille De Loup and Brasserie Ouroboros breweries
Here is the new schedule with some modifications following the unavailability of few bands on the new dates. CORPUS DIVOLIS, MOONREICH, HEGEMON, LIMBES and the local band EBEAM are added to the line up.
If you already have a ticket for the LADLO Fest II, it is automatically renewed to be valid in 2022. However, if you want a refund, please write to us by email at prod@lesacteursdelombre.com providing your booking email.
Friday, May 20th
23H00/00H00 AU-DESSUS
21H40/22H30 CORPUS DIAVOLIS
20H25/21H10 VCID
19H15/19H55 EBEAM
Saturday, May 21st
23h55/00h55 WOLVENNEST
22h35/23h25 WESENWILLE
21h15/22h05 HEGEMON
19h55/20h45 HYRGAL
18h40/19h25 BORGNE
17h30/18h10 NUMEN
16h20/17h00 BAIT
15h10/15h50 JOURS PALES
14h00/14h40 SONS OF A WANTED MAN
Sunday, May 22nd
22h15/23h15 SETH
20h55/21h45 AORLHAC
19h35/20h25 PENITENCE ONIRIQUE
18h20/19h05 MOONREICH
17h10/17h50 DARKENHOLD
15h45/16h25 LES CHANTS DE NIHIL
14h20/15h00 GRIFFON
13h10/13h50 LIMBES
Maison de quartier Doulon
1 rue de la Basse-Chesnaie
44 300 Nantes
TRANSPORTS EN COMMUN
Bus 75, 92 ou 12 – arrêt Colinière
Tram ligne 1 – arrêt Landreau
ACCOMODATION
---
We advise you to book your accommodation as soon as possible, as other events are taking place in the area on the same dates!